February 28, 2006
When Worlds Collide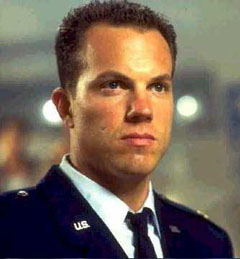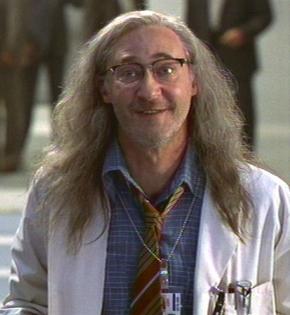 I know it's going to provoke an outburst of foam-flecked outrage from Steve-O, but I watched a bit of Independence Day last evening and, try as I might, I just can't make myself not like this film.
For one thing, you've got to give some creds to anything that brings together Jayne and Data (and President Roslin, for that matter). There's a cosmic message in there somewhere, although I don't know exactly what it is.
For another, I thoroughly enjoy the fact that this flick begs, borrows and steals every single one of its ideas, from its original War of the Worlds premise to President Witmore's Henry V pre-Agincourt speech, right down to Jeff Goldblum's "Must go faster" line from Jurassic Park.
Steve-O's primary sore spot always seems to have been the crash scene at the end filched lock, stock and barrel from The Right Stuff. But again, I look on this as a source of amusement, not annoyance.
In all this, of course, I assume that Roland Emmerich's plagiarism was meant to be transparent and that he could not possibly have been thinking of passing these ideas off as his own without anybody noticing. It would be a different matter entirely if I thought he was trying to scam the audience.
One of these days, I'm going to sit down and catalogue all the riffs. I'll bet I could easily break a hundred.
[Insert Steve-O rebuttal here.]

WELL, YOU ASKED FOR IT:
The craptastic nature of this movie buggers the imagination, as well as a herd of scrawny goats.
I would completely disagree with the Director's intentions: he wasn't doing a subtle homage to The Right Stuff, he was ripping it off. Worse, he doesn't even really seem to be aware that he's ripping it off: he's like some pimply-assed sophomore on a three day ritalin and Mountain Dew bender cranking out a term paper at the last minute by randomly cutting and pasting scraps from the internet. Spaceship crash? Steal this camera shot. It goes on and on. Worse, still, the one work ripped off the most from was Battlestar Galactica and while you could get away with that now and call it campy or retro or whatnot, in 1996 when the movie came out it was just stolen parts, like Magnum's Ferrari chop shopped to trick out a Datsun B-210. What in that movie hadn't been done before, somewhere else, better? Whether for drama or comedy? The only thing I can think of is the aggressive-uppity First Lady getting whacked plotline, that together with The American President resulted in The Left Wing's liberal fantasy of President Bill Clinton with a conscience and a properly siloed organ of office, with Hillary either dead (as in ID4 and TAP) or somehow more Rizzoesque.
The movie didn't advance the genre at all either through a new type of plot twist or by satire. It was just a big bag of stinking 4th of July pre-sold blockbuster product-placement junk of a used-Jeff Goldblum celluloid condom. It fails the Orenthal James Simpson test, too: ask yourself, if O.J. hadn't severed his wife's head and the head of a random civilian, would he have had a part in it? And the answer is clearly "yes."
I'll side with Jen, too---this is one of a sad group of movies that, post 9-11, become unbearably unwatchable. If you don't know what I mean, try watching Godspell, and if that's not enough to make you go vomit I don't know what is.
What could have improved it? Could it have been saved?
My answer to you: absolutely. No horrible movie is beyond redemption into a Truly Bad Film (TM). But that would have required
President Kurt Russell
(I'm too tired and distracted right now to properly link-litter the review with appropriate IMDB.com linkies.)
Yips! back from Robbo: Ladies and Gents, even in the midst of shaking off the after-effects of a three day Robitussin bender, Steve-O never fails to deliver. Yips, indeed.
UPDATE: Thanks to regular reader Utron, it's 40 Things I Learned From ID4. Pretty good and no, I hadn't seen these before.
February 27, 2006
February 25, 2006
February 24, 2006
February 23, 2006
February 22, 2006
February 21, 2006
February 20, 2006
February 19, 2006
February 18, 2006
February 17, 2006
February 16, 2006
February 15, 2006
February 14, 2006
February 13, 2006
February 12, 2006
February 11, 2006
February 10, 2006
February 09, 2006
February 08, 2006
February 07, 2006
February 06, 2006
February 05, 2006
February 04, 2006
February 03, 2006
February 02, 2006
February 01, 2006