September 30, 2007
September 29, 2007
September 28, 2007
Gratuitous Royal Navy Geekery Posting (TM)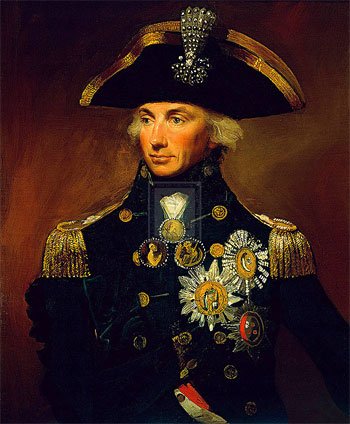 After the eldest Llama-ette's soccer game tomorrow morning, the Missus and I will be skipping town in order to head down to the expansive, yet highly secured Fort LMC, there to cavort with our Llama confederate during his well-deserved sojourn from the Iraqi sand-box.
In the meantime, I leave you with the fact that September 29 is the anniversary of the birth of none other than Horatio, Lord Nelson, the supreme personnification of the fighting spirit of the Royal Navy during its struggles agains that Bonaparte. Here is my tribute from a couple years ago.
Yes, I'm recycling blog material here. But as we will be absent, I feel it is in a good cause. Plus, just today I received into my hot little hands a new book on the subject: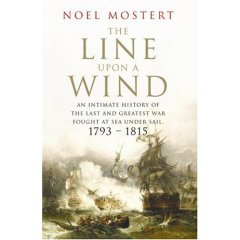 The Line Upon a Wind: An Intimate History of the Last and Greatest War Fought at Sea Under Sail: 1793-1815 by Noel Mostert.
Law knows when I'm going to get around to reading it, except that, as Manwell the Waiter says, "Heventualleeee."
September 27, 2007
September 26, 2007
September 25, 2007
September 24, 2007
September 22, 2007
September 21, 2007
September 20, 2007
September 19, 2007
September 18, 2007
September 17, 2007
September 16, 2007
September 15, 2007
September 14, 2007
September 13, 2007
September 12, 2007
September 11, 2007
September 10, 2007
September 09, 2007
September 08, 2007
September 07, 2007
September 06, 2007
September 05, 2007
September 04, 2007
September 03, 2007
September 02, 2007
September 01, 2007