September 26, 2007
That's Not My Church!
Nasty, Brutish & Short has the skinny on the collective answer of the bishops of the Episcopal Church, led by Her High Priestessness Katharine "Damn The Icebergs" Jefferts-Shorri, to the demand of the Anglican Communion that it get back in line. If you read the actual document, it's got enough carefully crafted waffle language to allow TEC to maintain that it really, honestly, is trying to work with the Communion, and probably also to give Archbishop Rowan "Follow The Money" Williams some political cover. However, the more conservative elements of the Communion, who called TEC to account in the first place, will see it for what it really is.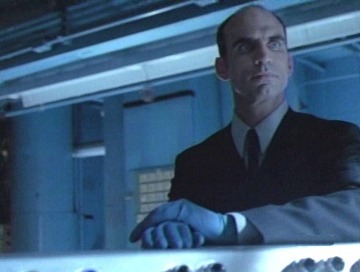 "And the horse you rode in on, as well."
As it happens, I o-fficially resigned from my vestry this week in connection with my Tiber-swimming activities and I must confess that I'm glad to be shot of the TEC as she begins to sink. Meanwhile, NBS and (I suspect) a great many other conservative Palies, are trying to figure out which lifeboat to man. I wish both him and all the others the best of luck.
UPDATE: Of course, Dr. Kendall Harmon has got much more over at T-19. Click and scroll.
Posted by Robert at September 26, 2007 09:43 AM | TrackBack