September 27, 2007
"Bionic Woman" - The Quick Review
Normally I resist watching new TV shows as much as possible. But I wanted to give NBC's re-imagined "Bionic Woman" a shot.
Brought to you by some of the folks who updated "Battlestar Galactica", this series is gritty and dark compared with the light and sometimes campy original (Max the bionic dog, anyone?). Last night's series opener was pretty good. Having a renegade first bionic woman (played by BSG's Katee Sackhoff) is a hoot. And Miguel Ferrer in the "Oscar Goldman" type role was a deft casting choice.
Michelle Ryan as Jamie Sommers is very easy on the eyes. And unlike the Lindsey Wagner version, she kicks butt with extreme prejudice. And there is a lot of mystery surrounding the organization that seeks to recruit her.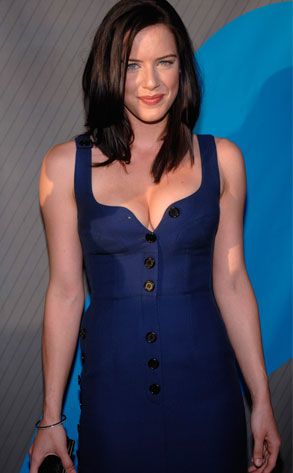 It's kind of like "Dark Angel" meets "Alias" with a tone reminiscent of "The Matrix" (the original, not the crappy sequels).
In short, I'll give it another five or six episodes to see how the plotline develops. Definitely worth a look.
Posted by Gary at September 27, 2007 09:26 AM | TrackBack