September 22, 2007
Robbo, behind the curve
Beaten across the Tiber by the Jordana clan (replete with cutie pics).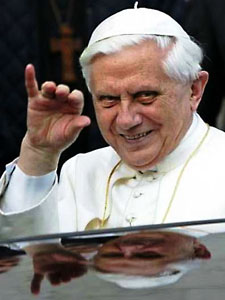 Exxxxxxxcellent...SMITHERS! A telegram to Mrs. Schorri. "My Dearest Katharine: You like apples? How 'bout them apples!"
UPDATE: EDITORIAL DISCRETION Yips from Steve-O I took down a comment from the thread. I'm going to catch heck for it, and I'm not going to explain it, except in classic Nick the Bartender fashion by pointing to the sign above the Bar: if you don't like our editorial decisions, get your own darn blog.
Yips! from Robbo: Oh, dear.
Posted by Steve-O at September 22, 2007 09:11 PM | TrackBack