February 04, 2011
Like, Omigod! So Totally Don't, Like, Touch The Water!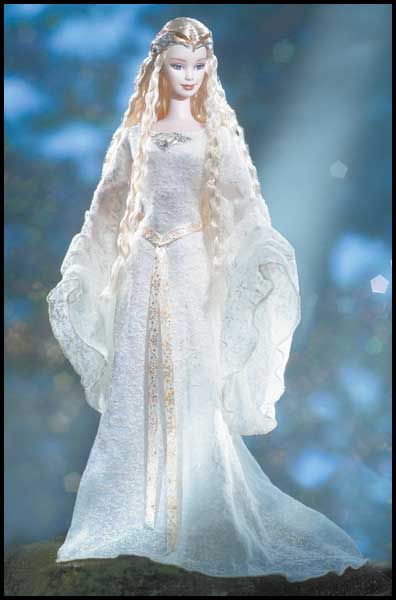 Yes, it's Galadriel Barbie!
Somehow I missed this before....
Which reminds me of a question for Gary: Call me stoopid, but something just recently occurred to me: Assuming it was Galadriel who tempted Boromir - or at least guided him to recognizing the temptation within him already - with the idea of seizing the Ring himself, did she do this because she foresaw Frodo would need something to nerve himself up to head for Mordor and also knew that an attack like Boromir's was just the ticket?
If so, seems kinda hard. Boromir, meet bus.
Posted by Robert at February 4, 2011 05:01 PM | TrackBack