January 19, 2011
Count On The Llamas To Ask Today's Tough Questions
Anne Hathaway as the new Catwoman. Supposedly, she beat out both Kiera Knightly and Jessica Biel.
Gentlemen, what say ye? I'm thinking I wouldn't have minded Kiera meself, but at the same time there doesn't seem to be a bad choice here.
On the other hand, if somebody had told me back in the day that it was humanly possible to stick Halle Berry in a skin-tight catsuit and make her boring, I'd have called them crazy, so what do I know.
And what is going to make this manifestation of the character stand out from those that came before? Is she going to be edgier? More psychotic? The world wonders.
Feverish Yips! from Gary:
Um...Robbo. The manifestation is that Anne Hathaway is super wicked nasty hot (don't believe me? turn off the filter on your Google image search).
I mean...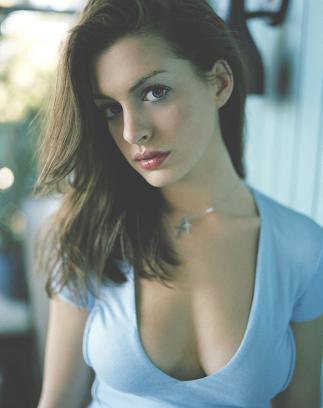 Egads! Yes, I can definitely see this.
Posted by Robert at January 19, 2011 04:25 PM | TrackBack