December 06, 2010
Gratuitous Nats Posting (TM) - 'World Turned Upside Down' Division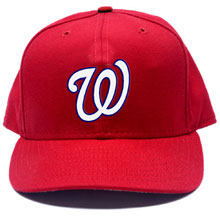 Jayson Werth? Okay, I guess I can see that. Seven years and $126 million? Jaysum Crow!
Mikey Rizzon claims to have a grand strategy for building the team and I think I begin to see it: Bemuse and distract everybody else with inexplicable moves. Then, when they take their eyes off the ball, win games.
I've spent the last few seasons spitting poison at Werth every time the Phils play the Nats, of course, but I'm willing to let bygones be bygones. On one condition, however: Get a haircut, Mountany Man!
Posted by Robert at December 6, 2010 09:30 AM | TrackBack