September 22, 2010
Gratuitous Nats Posting (TM)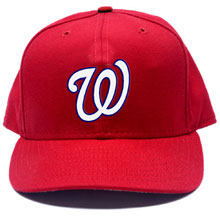 I suppose it is a sign of gen-u-ine fandome that the outcome of a Nats game has a marked effect on my mood.
Thus, what with all the losses I've had to endure this year, it was suh-weet to watch the two-out eighth inning rally sparked by Pudge's homer that caused the Nats to rally back from a 3-1 deficit and beat the 'Stros 8-4.
Forget the season. This is a sport played one game at a time.

GO, NATS!!
Posted by Robert at September 22, 2010 08:14 AM | TrackBack