January 07, 2011
Gratuitous Nats Posting (TM)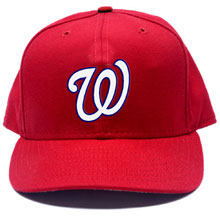 Word is out that MASN has hired F.P. Santangelo to take over Angry Rob Dibble's position as color man for Nats broadcasts this season.
Who?
Seems the guy knocked around the majors for a while and did a little local broadcasting in San Francisco, but that's about it.
We shall see, I suppose.
BTW, pitchers and catchers report five weeks from Monday! Woo Hoo!
GO, NATS!
Posted by Robert at January 7, 2011 01:37 PM | TrackBack