October 04, 2010
Gratuitous Nats Posting - "That's A Wrap" Division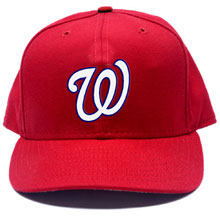 Well, at least we didn't get swept in our final series this year. That would have been unpleasant to a degree.
So the Nats finish 69-93, winning ten more than last year. Back in April, this is what I had to say about the team's prospects:
I, for one, am going to predict here and now that the Nats place somewhere in the middle of the NL East. I am also going to predict that we make Philly's pennant run merry hell. Payback can be a real beyotch.

But who knows? I may be being unduly cautious myself.
In the post, I was criticizing a professional writer who estimated that the Nats would win 70 games on the season. This is why Robbo is not a professional sports writer.
Nonetheless, I don't think that I was really off in my enthusiasm. For one thing, although I can't find it, the ratio of runs scored versus runs allowed was way down this season from the past couple of disastrous outings. For another, as of the other night, the Nats bullpen had the fourth best ERA in the entire League. For a third, we've got all kinds of young talent finding its feet. (Mark my words, you're going to be hearing a lot about Danny Espinosa before he's done.) Okay, so Strasmas flamed out fast, but Jordan Zimmerman is back and looking better than ever.
Bottom line is that this was most emphatically not the Nat'nals of '08 and '09, and I, for one, enjoyed watching them play this year. And I go into the off-season firmly believing that we are right on the edge of the Big Time. (Sooper-Sekret note to the Lerners: Start spending!)
GO, NATS!!
Posted by Robert at October 4, 2010 09:24 AM | TrackBack