September 16, 2010
Gratuitous Nats Posting (TM)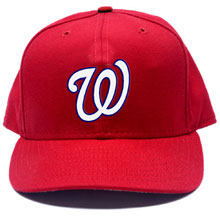 So in taking a series off Atlanta this week (only the second time it's happened all season at Turner Field), did the Nats just hand the NL East to the Phillies?
Well, meb. But before Mink Monica goes sending me a big ol' bottle of bubbly, consider that we've still got half a dozen games to play against Philly itself. We could be setting youse guys up just to cut you down.
The party starts tomorrow night.
Philadelphia delenda est!
GO, NATS!!
Posted by Robert at September 16, 2010 08:59 AM | TrackBack