September 07, 2010
Gratuitous Nats Posting (TM)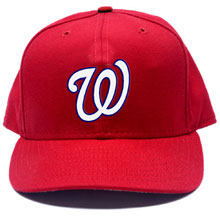 Hey, Gary! Whaddaya think of that Espinosa kid? I can tell you that he's been setting things on fire since he came up last week and is proving to be an extremely pleasant late-season surprise down here in Nats Town.
Who knows? You guys might just wind up in the cellar instead of us!

GO, NATS!!
UPDATE: On further review, I see that Espinosa played college ball for Long Beach State. Their "unofficial" team knickname? The Dirtbags.
That's back alley quality, that is.
Posted by Robert at September 7, 2010 08:12 AM | TrackBack