September 02, 2010
Gratuitous Nats Posting (TM) - Off Color Division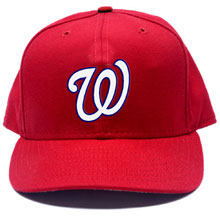 Oh, no! MASN has axed Nats tee vee color commentator Rob "Angry Rob" Dibble for saying that Strasburg should man up over his arm.
This is ridiculous. The whole point of having Dibble on board was his tendency to lose his temper and start cutting through the broadcast booth happy-speak when things weren't going the way he thought they ought to.
We're gonna miss ya, buddy.
So does this mean Ray "The Silver Fox" Knight is going to be the color guy for the next few weeks? He's entertaining, if you like senior moment humor, but don't expect any more sparks.
Posted by Robert at September 2, 2010 11:35 AM | TrackBack