August 11, 2010
Gratuitous Nats Posting (TM) - Poetic Justice Division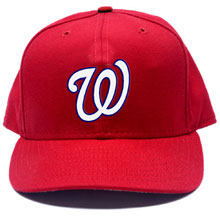 Just prior to my leaving town, Mink Monica dropped the following little ditty in the Tasty Bits (TM) Mail Sack in honor of the opening of a three game series between the Nats and teh Phils:
Oswalt, just in time
I was getting worried there
Nah, I'm just kiddin'
Well, of course I've been out since then, but I wanted to take the opportunity to say this to Monica:
Ha! You got that? Ha! HA!
For those of you who don't follow these things, the Nats clobbered the Phils that night, beat them again the next day and damn near swept the series.
We're pretty much out of the running now, but I am looking forward to our roll of NL East spoiler with increasingly wicked anticipation. You'll rue the day, MM. I'm talking imminent rue-age.
GO, NATS!!!
Posted by Robert at August 11, 2010 09:04 AM | TrackBack