July 07, 2010
Gratuitous Nats Posting (TM) - All Star Division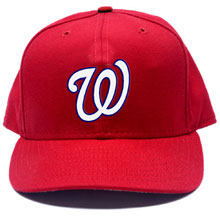 Congrats to ace closer Matt Capps for making this year's National League line-up.
The boys in the booth last night were discussing the question of whether Capps ought to be brought in if there's a save situation. Sure, they said. Only problem is that the last time the National League found itself in a save situation in the All Star Game, glaciers were still sweeping across most of the Midwest.
Oh, and speaking of All Stars, may I summon what little Orgle Power might be out there and urge all of you who follow these things to go vote for Ryan Zimmerman to make the roster? Buh-lieve me, he's earned it.

Posted by Robert at July 7, 2010 12:11 PM | TrackBack