May 19, 2010
Olympic Tripping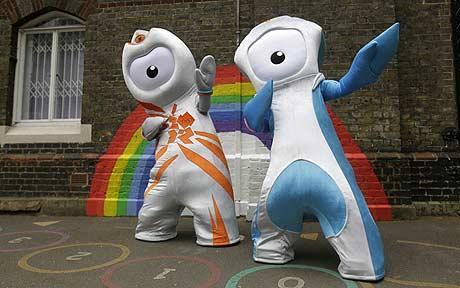 Ladies and Gentlemen, I give you Wenlock and Mandeville, the "official" mascots of the 2012 London Games.
The one-eyed figures named Wenlock and Mandeville were unveiled at an east London school on Wednesday, with London 2012 organisers hoping they will inspire a generation of children while persuading their parents to contribute a share of £15 million the mascots are intended to raise in merchandising revenue.
Good luck with that. Every Olympic mascot I've seen has made me think they couldn't get any worse. And every time, I've subsequently been proven wrong.
These two look like the result of Kang and Kodos getting busy with a couple of Teletubbies.
Posted by Robert at May 19, 2010 01:44 PM | TrackBack