April 09, 2010
Gratuitous Nats Posting (TM) - "Oh-KAY, Then!" Division **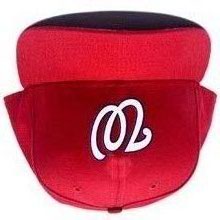 Nats put up their first W with a 6-5 victory over Philly, thereby denying Mink Monica the opportunity to snark about brooms.
I missed the game, being busy helping coach the eldest Llama-ette's softball opener, but as her team managed to claw back from an early 5 run hole to win, I'd say it was well worth it.
Tonight we visit the incredible architectural abomination known as Citi Field to take on Gary's Mets.
GO, NATS!!!
**Spot the quote.
Posted by Robert at April 9, 2010 07:51 AM | TrackBack