March 27, 2010
Wyatt Not?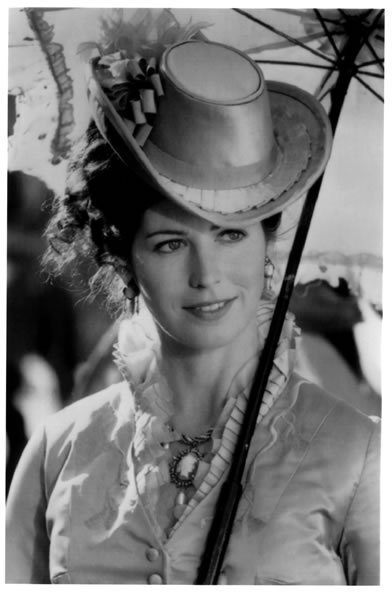 Last evening I popped in the videotape (filched from Mrs. LMC, I believe) of Tombstone.
During the theatre scene, in which we're introduced to the lovely and talented Dana Delany, I couldn't help noticing again that the Dr. Faustus pantomine was performed to teh strains of Camille Saint-Saens' Danse Macabre.
"Tom?" I axed myself, "Can this be historically right? Can Ms. Delany possibly be exposing herself to an inaccuracy? Surely it's my responsibility to come to the defense of her honor!"
Well, some quick checking shows that all is well. The gunfight at the OK Corral, which this scene precedes by a few days, occured on October 26, 1881. The symphonic version of Danse Macabre debuted in Paris in 1874 and was insanely popular. Seven years was plenty of time for it to make its way to a go-go mining boomtown like Tombstone.
Whew!
Hey, I'd be her huckleberry anytime.
Posted by Robert at March 27, 2010 08:45 AM | TrackBack