June 22, 2010
Gratuitous Nats Posting (TM) - Take Me Out To The Ballgame Division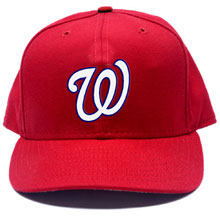 Greetings, loyal Camelidophiles!
Your Maximum Llama doesn't know why he suddenly feels inspired to write like our Dear Leader. It happens from time to time. (Who was the fellah who said imitation was the sincerest form of flattery? Your Maximum Llama can't recall off the top of his woolly head.) Perhaps in this case it's because he knows that Maxy is also an ardent Nats fan. Whatever the reason, you'll just need to deal with it.
Your Maximum Llama's beloved Nats have been in something of a slump against the AL Central of late, causing a fair amount of heartburn around Orgle Manor. Your Maximum Llama is not at all a fan of inter-league play, and he especially dislikes it when we lose all the time. When your Maximum Llama becomes Emperor, one of his first moves will be to abolish the DH rule. Let's have some of them fancy-pants nancy-boy AL pitchers take a few swings and see what happens!
Happily, though, with last night's 2-1 home win over KC, the Nats have snapped the streak, and hopefully, they will be able to start building back toward .500 again.
This weekend saw the depositing of the Llama-ettes at sleepaway camp, so Mrs. Robbo and your Maximum Llama decided to take advantage of their temporary freedom by, among other things, taking in a night game down at Nat'nals Park. We're going this evening and, in a fit of self-indulgence, got seats down front, about 8 rows up from the field just behind 1st Base. Perhaps your Maximum Llama will finally catch his first foul ball. I hope Mrs. Robbo isn't expecting to be able to drool over Austin Kearns from that vantage point. Kearns used to be a big ol' piece of eye-candy to her, but I never got around to telling her that we traded him to the Indians last fall.
In any event, the only thing troubling your Maximum Llama now is the chance of thunderstorms this evening. The Nat'nal Weather Service currently has it pegged at 40%. With your Maximum Llama's luck, it's probably something closer to 80%.
Well, as Napoleon once said, we shall see.
Carry on.
GO, NATS!!!!
UPDATE: Yes, as ChrisN notes in the comments, the chance of thunderstorms did turn out to be 100%. One rolled in in the middle of the 4th, probably costing us a couple runs, as we had the bases loaded and our bats were on fire. For about 20 minutes, it was Le Deluge, indeed. Your Maximum Llama had just started in on his din-dins, and while he was able to wolf down the chicken fingers, most of his fries wound up getting soggy before he could scramble under cover. Nonetheless, your Maximum Llama must admit that the rain felt pretty durn good. And when he returned to his seat, he didn't even bother wiping it off, instead reveling in the cool damp.
Incidentally, it became fairly evident - at least to the fans sitting around your Maximum Llama - that the Nat'nals Park grounds crew were basically clueless about how to roll the tarp back up after the rain stopped. After making several botched attempts, they came in for some fairly severe heckling from my part of the stands.
Apart from that, however, and apart from the fact that the Presidents' Race was a pretty lame one (involving Washington's shoes getting hosed down with extinguishers 'cos he ran so fast in the race), the evening turned out to be very pleasant, especially as the Nats won 4-3, with Josh "The Hammer" Willingham getting his 100th career dinger. Given the delay, however, your Maximum Llama did not get home to Orgle Manor until past midnight, and is now a very sleepy llama, indeed.
Never mind. The Nats now go for the sweep this afternoon behind Strasburg.
GO, NATS!!!!
Posted by Robert at June 22, 2010 08:44 AM | TrackBack