May 12, 2010
More Gratuitous Nats Posting (TM) - Rubber On The Road Edition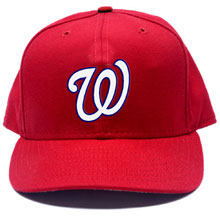 First, let me say that whoever invented MLB Gameday is a genius.
Second, let me congratulate the Nats for winning yet another series, putting the Mets away at Citi Field this afternoon 6-4.
We move to 19-15 (that's .559!) and sole possession of 2nd place in the NL East. The Phils appear to have a double-header out in Colorado today, so who knows where things will be by the time the sun rises tomorrow morning.
Yeah, life in Natstown is pretty darn good today.
GO, NATS!!!
Posted by Robert at May 12, 2010 03:50 PM | TrackBack