May 09, 2010
Gratuitous Mets Posting (AKA Welcome Nats Edition): UPDATED!
Well, you couldn't really expect the Metropolitans to win today when San Francisco's pitcher is a two-time Cy Young Award winner and their pitcher is, well, Oliver Perez. But it's been a heady ride the last couple of weeks and if you told me a month ago that the Mets would be on the heels of the Phillies in 2nd place I'd have laughed in your face.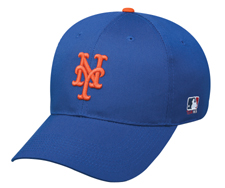 It's one thing to be in second place. It's another to hold on to it when you can't take a single game for granted.
So, Robbo, your boys are headed to CitiField tomorrow for a good old fashioned NL East throw down.
Let's go!
YIPS! FROM ROBBO: Yeah, who'd a thunk that in the second week of May the Nats and the Mets would be fighting it out for second place and only 1.5 behind the Phils?
Although with that same "never know what's going to happen with these guys" sense, I can't help getting a certain Timmy vs. Jimmy vibe in thinking about it. This is either going to be a great series, or else it's going to be pretty ugly.
GO, TIMMAH!!
UPDATED YIPS! from ROBBO:
TIMMAH!
Posted by Gary at May 9, 2010 06:59 PM | TrackBack