April 15, 2010
Gratuitous Nats Posting (TM) - Curse of the Robbo Llama Edition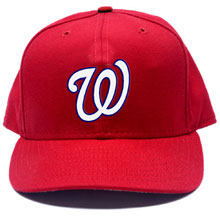 I turned on the game against the Phils in the middle of the 5th inning last night to find the Nats hanging in there in a 7-7 tie.
Three and a half innings later and the game was over in a 14-7 Phils' rout. (I think it was Nyger Morgan getting caught in a dumbass pick at first that deflated the team.)
This sort of thing seems to happen to me. Perhaps the team would be better off if I didn't watch.

Posted by Robert at April 15, 2010 12:47 PM | TrackBack