April 03, 2010
Gratuitous Mets Update
Well, it's that time again and while Robbo has been all over Spring Training with the Nationals I've been cringing behind the dugout looking for any reason to feel hope for my beleaguered NY Mets.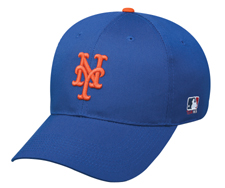 Not much to be enthusiastic about. It's essentially the same starting pitching rotation. And these youngins haven't been inspiring much confidence lately. Of course the official site is putting on a happy face with the headline: Pelfrey Has High Expectations For Himself. Not nearly as high as the expectations of the opposing line-ups who'll no doubt be beating him like Ike Turner all season.
One-third of the starters sidelined for Opening Day - no Beltran, no Reyes, no Murphy. And what better way to head into the weekend before the start of the season with a vicious spanking at the hands of Robbo's Nats?
Fearless 2010 forecast: The best this crew can aspire to is one win win over .500 and landing somewhere in the middle of the pack (ideally not behind Washington).
Oh and bonus prediction for the cross-town rivals in the Bronx. Start off slow, below expectations. Their fans will bitch for two months. They'll get competitive for the division come mid-summer and surge in late August/early September to grab the AL East pennant. I've been to that movie too many times.
Last Day of Spring Training Update:
Oh, for the love of God. Orioles 11, Mets 0
Posted by Gary at April 3, 2010 06:50 AM | TrackBack