February 24, 2009
Oh, Khaaaaanada!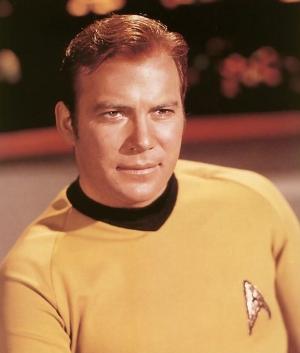 Yes! William Shatner wants to be Prime Minister of Canada.
The 'Star Trek' actor, who played Captain Kirk in the hit sci-fi TV show, is planning to make a dramatic career change and help lead his native country.

The 77-year-old star said: "My intention is to be Prime Minister of Canada, not Governor General, which is mainly a ceremonial position."

Shatner revealed his lofty ambition in response to a letter from a fan who urged him to put himself forward for the Governor General of Canada.

The Governor General is appointed by the monarch - which in Canada is currently Queen Elizabeth II - to perform the constitutional duties of the sovereign on her behalf.

In his letter, Shatner regretfully added: "I must, with my deepest thanks, turn down your honourable intent to advance me as Governor General. Besides which, I don't have time to be Governor General." Despite his busy schedule, the actor is confident he has what it takes to run the country, explaining: "As Prime Minister I can lead Canada into even greater exploits."
Ladies and Gentlemen, were Shatner actually to stand, I would seriously consider moving to the Great White North just to vote for him.
Posted by Robert at February 24, 2009 09:52 AM | TrackBack