January 26, 2010
What Can Woolly Do For You?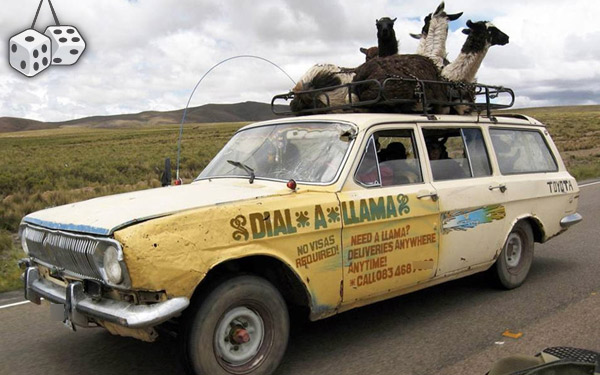 Yes, orgleicious camelidia delivered right to your door!
This photo reminds me of a road trip Mrs. Robbo organized a few years ago to celebrate ol' Robbo's birthday (I forget which one), that included all the senior staff of Llama Central. It was pretty much like that.
Today happens to be yet another of Robbo's birthdays (45, if you're keeping score at home). Mrs. Robbo has struck once again in organizing festivities, although this time it's just a dinner down the local pub instead of further afield. However, I have it on authority that the LMC has been granted a weekend pass to leave the vast but secure holdings of Fort LMC to come on up and join the fun. (We almost - almost - got Steve-O, too.)
(Yips! to Paul P. for tossing the pic in the Tasty Bits (TM) Mail Sack.)
Posted by Robert at January 26, 2010 12:54 PM | TrackBack