December 26, 2009
Breaking News From Celebutopia!!!
Susan Sarandon and Tim Robbins are splitsville.

Publicist Teal Cannady said in a statement that the two actors separated over the summer after 23 years together. She did not elaborate.

Sarandon, 63, and Robbins, 51, met while shooting the 1988 film "Bull Durham." They have two sons together.
What's really the only shocking aspect of this story?
Susan Sarandon is 63.
Sixty-freakin'-three? Whiskey Tango Foxtrot?!?!?!?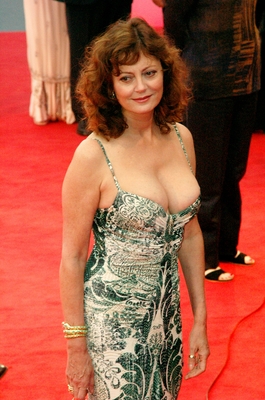 Words fail me other than to simply quote Beyonce: Hey Tim - If ya liked it then you shoulda put a ring on it.
Posted by Gary at December 26, 2009 04:10 PM | TrackBack