January 23, 2009
Hope and change we can believe
if the rumors of Paterson picking an NRA-backed two-term congresswoman from upstate New York are true. Rep. Gillibrand voted against TARP and is "less than enthusiastic about gay marriage." (This does not mean she is a blonde version of Sarah Palin.) Via The NY Post and Drudge.
Hubba-Hubba Yips! from Gary:
Easy on the eyes, though: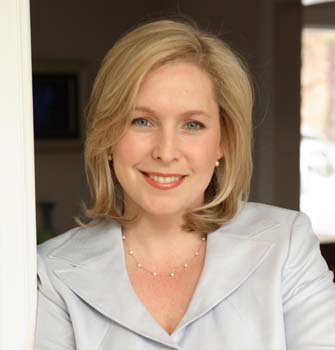 A damn sight better than SWMNBN.
YIPS BACK FROM LMC: Well, it looks like they waived the 150 pound rule. One site is reporting that Pelosi is not too keen on her so that is another plus from our standpoint.
Posted by LMC at January 23, 2009 09:54 AM | TrackBack