December 09, 2008
Can The One Rework The Miracle Of The Loaves And Fishes?
I readily believe the reports that the Inauguration is going to be an absolute nightmare here in Your Nation's Capital:
Area business and government leaders warned Monday that the District is not prepared to handle the record crowds expected to converge on the capital for Barack Obama's presidential inauguration.

At a briefing organized by the Greater Washington Board of Trade, the leaders expressed concern that the District will be overwhelmed by the influx and that visitors will find shortfalls in everything from milk and bread to parking for an estimated 10,000 buses. Even cell phone reception could be hampered by a lack of transmission towers.

Between 4 million and 5 million visitors are expected during the four-day inaugural celebration next month. That number represents about 20 percent of the 20 million visitors who came to Washington during all of last year, said Board of Trade President Jim Dinegar.

As a result, Mr. Dinegar said, the inauguration will be "a logistical nightmare."

As many as 5,000 buses have been registered to enter the District that week, and the city is trying to prepare for an additional 5,000, Mr. Dinegar said.

Metro will open at 4 a.m. on Inauguration Day, Jan. 20, said Steve Kral, senior policy adviser to the D.C. Homeland Security and Emergency Management Agency, but business leaders worried that the extra hour will not be enough to handle the high volume of visitors.

Employees for caterers, hotels, vendors and other service industries will need to start their commutes even earlier to beat the crowds and clear security checkpoints, which the Secret Service has yet to fully map out, Mr. Kral said.

Restaurants can expect delays in food deliveries, hotel guests can expect slow broadband Internet service during peak hours, and tourists can expect to encounter crowds of evening commuters as they make their way to inaugural balls at rush hour, said Charlie Fisher, vice president for strategic advisory services for James Lee Witt Associates, a Washington-based disaster preparedness and response firm.

Mr. Fisher advises area residents to stay home if possible during the celebration rather than trying to navigate through the crowds, and suggested working from home on Martin Luther King Jr. Day on Jan. 19 as well as on Inauguration Day to avoid the crush of visitors.
You're damned right I'm going to stay home! And I'm going to stockpile supplies ahead of time.
On the other hand, it occurred to me last evening that I ought to get myself as many glass jars as I can lay my hooves on and work the crowds hawking gen-u-ine Inaugur-Air ("Own some of the breath of The One!").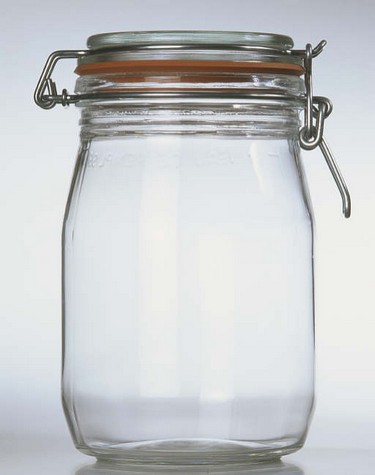 I jest, but would people buy them? You betcha! Indeed, I probably could put the Llama-ettes through college on the proceeds!

Posted by Robert at December 9, 2008 10:40 AM | TrackBack