December 08, 2008
Gratuitous Fins Posting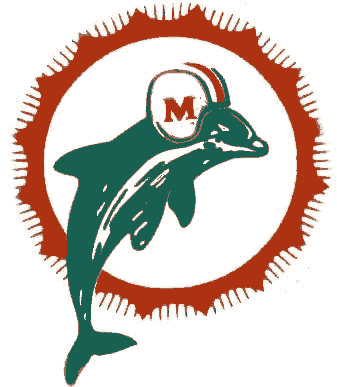 Fins Tied For First, Baybee!
Go-to Miami Herald columnist Armando Salguero has this to say:
So when will the doubters learn? When will the unbelievers get religion?

''They won't,'' cornerback Andre' Goodman said with a wide grin. ``And that's OK. After the season we had last year, we don't expect them to.''

That would be a mistake. This team, imperfect as it is, has already proven itself to be for real. So jump on that bandwagon, doubters. It would be the wise thing to do.

''If they don't it doesn't matter,'' Allen said. ``The only thing that matters is the guys in this room and we've been believers since the beginning. It's cool. We believe in ourselves.''

You better believe they do.
Regular Llama readers know that Robbo has been a dedicated fan all through the years, even during last season's humiliation. I have never bad-mouthed the team, never prophesied their doom, never announced that I was giving up on them and shifting my allegiance elsewhere.
But I confess that I still have trouble jumping on the bandwagon: When the 'Fins surprised the entire planet by beating the Pats early in the season, I worried that it was just because of some silly retro-high school gimmick plays that caught NE flatfooted, and feared that after a week or two, everyone else would have figured how to counter and squash the 'Fins accordingly.
I want to say that I was wrong. I want to get excited about playoff contention. I want to think that the 'Fins have returned to the elite status that they used to enjoy as a matter of course.
But....I'm.....still.....having.....trouble........
As Carol Burnett used to say in her bag-lady act, "I been hurt a lot."
No, for now I think I'm just going to savor each sweet win as it comes and not worry too much about the future.
Posted by Robert at December 8, 2008 02:20 PM | TrackBack