November 06, 2008
Gratuitous Llama Neflix Movie Review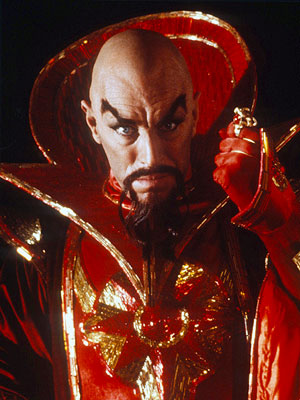 "Pathetic Robbo!"
On a complete whim, I recently tossed Flash Gordon -which I'd never seen before - into my Netflix queue.
Last evening I ran it off and I must say that I was both surprised and immensely pleased: This movie is camp the way it ought to be. What fun!
The only problem? Now I've got that "Flash! Aaaaahh!!" musick from Queen running through my head incessently.
Oh, you do, too, now? Consider it a gift from me to you!
Posted by Robert at November 6, 2008 09:52 AM | TrackBack