September 24, 2009
Gratuitous Nats Posting (TM) - "Holy Cow!" Division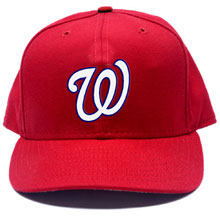 Did anybody else out there catch the Nats' 5-4 win over the Dodgers last night? That had to be one of the craziest ball games I've seen in a loooooong time, and a real cliff-hanger 'til the end.
Nice that the Nats were able to stave off their 100th loss for at least one more night. Think they can hold out for the rest of the season? With seven games left, I doubt it.
Not giving up hope, though.
GO NATS!!!
Posted by Robert at September 24, 2009 08:41 AM | TrackBack