August 05, 2009
Gratuitous Nats Posting (TM) - "Care For Some More Fried Fish?" Division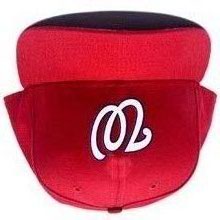 The Nats take the second game off the Marlins tonight in a 5-4 nail-biter to extend their streak to four wins. The gremlin bogie remains at 50 and the magic number to kill it drops to 5.
Under our new interim manager, we're playing something not far off .500 ball now. Is it too soon to demand just a little bit of respect?
I won't be able to see tomorrow's series closer, but I'll be thinking about it.
GO NATS!!!
Posted by Robert at August 5, 2009 09:09 PM | TrackBack