July 21, 2009
Gratuitous Nats Posting (TM)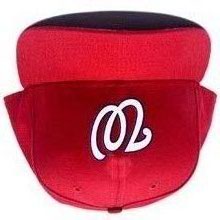 Nats snap their losing streak tonight with a nifty 4-0 blanking of the Mets behind the arm of John "Owl Man" Lannon and some solid D. Woo Hoo!!
I'm not going to go so far as some of the folks in the broadcast booth and get too worked up over whether this is the Turning Point of the season. We shall see about that.
Instead, I'll just say that dayum it's good to win one.
GO NATS!!!
Posted by Robert at July 21, 2009 09:01 PM | TrackBack