June 02, 2009
Gratuitous Nats Posting (TM) - "She Tasks Me" Division - UPDATED With Dark Side Silver Lining!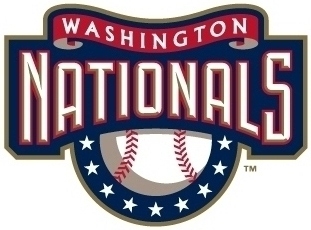 I wasn't going to say anything about this week's sweep of the hapless Nats by the Philadelphia Rat-Bastards Phillies. What is there to say? Seems we can't buy a win in the N.L. East.
But then Mink Monica went and tossed this into the Tasty Bits (TM) Mail Sack:
Thanks Nats! (Too bad we don't meet again until September). All hail Jamie Moyer. Winning 250 games with his stuff is the equivalent of a mentally challenged person building a nuclear bomb in his basement.

This concludes today's episode of trash talk.
Well, now I do know what to say:
UPDATE: Our Maximum Leader notes that MASN TV has doubled the number of Nats viewers in the market this year from last year. DOUBLED, Baybee! Okay, it's from 6000 to 12,000, but c'mon. We'll take what we can get.
Maxy attributes the increase to the addition of Rob Dibble as color man in the booth. For reasons I can't fathom, I can't seem to comment over at his place, so I'll add my two cents here: I have started to warm to Dibble myself as time goes on. "Angry Rob", as I like to think of him, adds a punch to the play-by-play and also serves as a useful conduit by which to vent my own frustrations, a la "Yeah, what he said!"
On the other hand, I'm still a might creepified by the rare appearances of "Happy Rob". It's too much like the scene where Wednesday Addams smiles in Addams Family Values. As I say, creepifying.
Alas, I'm afraid the only thing that is really going to bolster both teevee viewing and attendance at the park this year is a "Where To Put Manny Acta's Head" contest. Not that I myself want to see him axed, but I sense a growing desire by the fans to see blood.
Posted by Robert at June 2, 2009 08:57 AM | TrackBack