February 10, 2009
Stimulating Rhetoric
May I humbly request that the next time The One, Nancy Pelooooozie or Light-Arse Harry Reid start in damning "those who would do nothing" in the face of the economic meltdown, they actually favor us by naming names? You know, as in actually identifying those who want the guv'mint to do, literally, nothing?
So far as I can see, no serious voices - including those firmly opposed to the 900 lb stimulus gorilla making its way through Congress - are advocating that Uncle simply sit on his hands. The debate, rayther, is over what kind of action would provide the best effect.
This "You're either with us or you're with the forces of economic China Syndrome" blather is beginning to get on my nerves something fierce.
We're Doomed Yips! from Gary: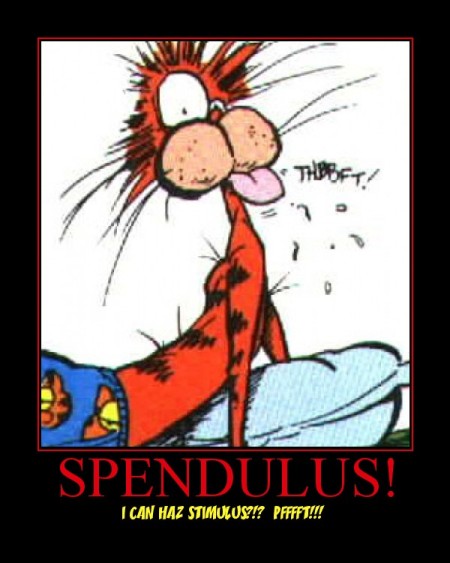 Egads!
Posted by Robert at February 10, 2009 10:21 AM | TrackBack