August 07, 2007
Yeah, We Knew Him When He Was Wandering Around The Mall Taking Pictures Of Moonbats and Cute Puppies
Not a bad day for long time Llama nemesis friend INDCent Bill when his Iraq analysis gets picked up by both the Puppy Blender and NRO's Jim Geraghty.
See? We told you to hire the Scottish Dwarf as a stringer.....
UPDATE: Just had to pull this out of the ol' Tasty Bits (TM) Archives. You know the great curse of the Blogsphere? Your past never really goes away: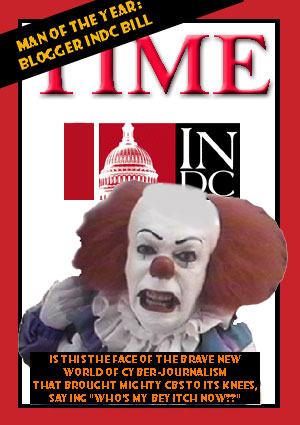 Good times. Good times.
Posted by Robert at August 7, 2007 03:40 PM | TrackBack