May 25, 2007
30 Years Ago Today
On March 25, 1977, "Star Wars" was released in 32 theaters across the country.
Everything about movies changed. Everything.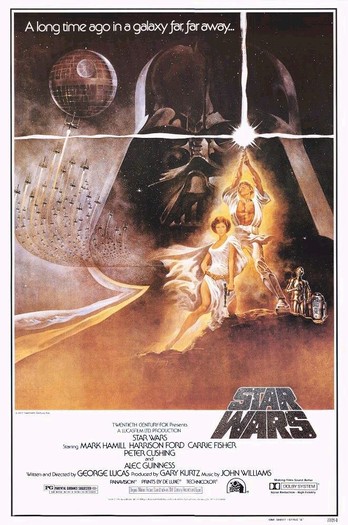 Merchandising, marketing tie-ins, sequels, digital effects, production budgets, opening weekend grosses, pop culture.
Everything that Hollywood is today - for better or worse - can be traced back to that moment.
And, like it or not, George Lucas has had a bigger impact on modern filmmaking than any single individual since. It just boggles the mind.
Posted by Gary at May 25, 2007 11:00 AM | TrackBack