November 02, 2006
Gratuitous Getting-It-Out-Of-The-Way-Ahead-Of-Time Fins Posting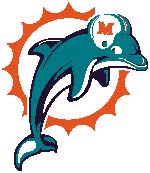 Well of course Miami wasn't going to beat Da Bears in Chicago. But c'mon - what team realistically can this year?
(And if the Football Gods want to make a fool of me by arranging the Upset of the Season, well, go right ahead and be my guest.)
In other football notes, I am cheerfully allowing myself to get caught up in the excitement over this weekend's Colts/Pats game. That is going to be some serious football. Can't wait!
Posted by Robert at November 2, 2006 02:57 PM | TrackBack