August 31, 2006
That's My Church! Really!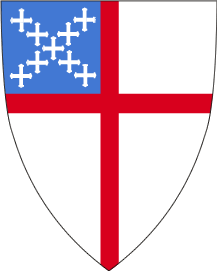 The Episcopal Church continues its break-up. It appears there is going to be a meeting in New York next month to discuss a framework for dealing with "alternative primatial oversight", by which is meant, I believe, the requests of several diocese and parishes to break their ties with the Episcopal Church and transfer their allegiance to others in the Anglican Communion hierarchy, most notably several Anglican diocese in Africa. (A simpler way of thinking of it might be to call it Bishop-shopping.) This, according to the Most Rev. Frank T. Griswold, Presiding Bishop of the ECUSA:
I have become aware of a great deal of speculation regarding a meeting that will take place in New York in mid - September. I would like, therefore, to offer a few clarifying words on what has been conceived as an opportunity for those of differing perspectives to come together in a spirit of mutual respect to exchange views. Shortly after the General Convention, Kenneth Kearon, the Secretary General of the Anglican Communion, shared with me some conversations he had had with the Archbishop of Canterbury regarding the whole notion of "alternative primatial oversight" and the difficulty in making a response. Though application for the same had been made to the Archbishop, it was clear in our conversation that the Archbishop, though symbolic head of the Anglican Communion, has no direct authority over the internal life of the Provinces that make up the Communion.
Regular readers will know that I have been wrestling with the Episcopal implosion for some time and have at least been toying with the idea of simply pulling up stakes and heading for Rome. Well, you will be interested to hear that I have now decided firmly against that. Indeed, it really came to me as I attended a Catholic wedding last weekend. This is my Church too, dammit. I'm a "Cradle Episcopalian" and nobody is going to make me give up forty one years' worth of my beliefs, practices and rituals. It's true that the Church itself is coming unglued, but there is bound to be a conservative rump in some form or another. If my own parish goes with it, so much the better. If not, I will find another Episcopal/Anglican church in the neighborhood that does.
Sorry to disappoint the LMC and my other Romish friends, but there it is. And you know what? I feel much better about the whole thing now.
Speaking of Bishop-Shopping, here's the website for the Anglican Church of Nigeria's Mission, which includes a presence in the United States. The big news seems to be that the rector of Truro Church in Fairfax, VA, has just been elected Missionary Bishop for the entire convocation of Anglicans in North America.
I've an idea this is the shape of things to come for the more conservative parts of the ECUSA.
UPDATE: Speaking of us heathen 'Palies hanging out at a Catholic wedding, the Anchoress has a nifty post on what non-Catholics should and should not do about an RC Communion, as demonstrated by Dubya and Bubba. Yips! to K-Lo.

Posted by Robert at August 31, 2006 10:20 AM | TrackBack