May 30, 2006
When In Rome
Just in case you were interested in the outcome of the eight year old's recent Circus Maximus construction project, here it is: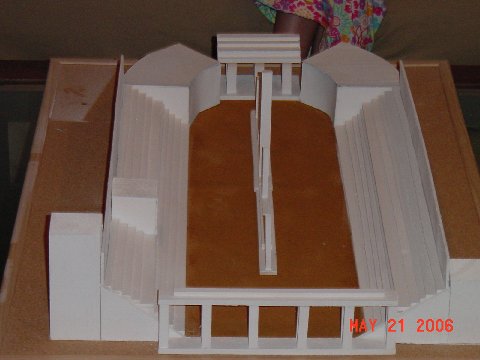 (Image courtesy of the In-laws)
As you can see, it's more of a stylized model than a technically faithful reproduction, but I think it gets the idea across reasonably well. We had to keep it pretty simple, as the only tools I had to work with were a couple of x-acto knives and saws. I did all the cutting, but the Llama-ette sanded and glued the vast majority of bits into place. The gel was especially pleased with the way we created the stands by stacking progressively narrower lengths of balsa on top of each other.
All in all, we had an awful lot of fun putting the thing together.
Posted by Robert at May 30, 2006 08:43 AM | TrackBack