May 12, 2006
Happy Birthday, Kate!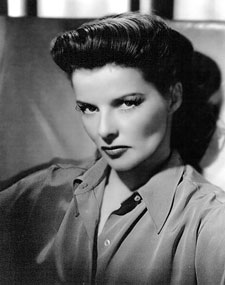 Today is the birthday of Katharine Hepburn. She'd have turned 99 today.
They just don't make 'em like that anymore. Nope. Nosiree.
By the way, I don't know if I've ever mentioned my own brush with greatness regarding her: Hepburn's paternal grandfather was an Episcopal priest in Virginia and was one of the founders of my own parish church (which started out as a Sunday school). Evidently, the family stayed in at least some contact with the church over the years, because there is a nice little plaque memorializing Kate and giving a brief history of her family's contribution to the church just inside the front door.
For more Heburn Birthday goodies, go on over to Sheila's place. (As if I even needed to tell you.)
Posted by Robert at May 12, 2006 03:59 PM | TrackBack