July 19, 2008
Robbo Throws Down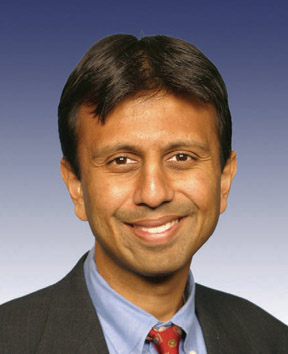 This evening's family movie was Back To The Future II, surely the darkest of the BTTF series.
As we packed the Llama-ettes off to bed, we had a good laugh about what the creative types in 1985 thought the world of 2015 would look like - flying cars, hoverboards, etc. Somehow or other, the conversation turned to politics and I suddenly found myself in a face-off with the eight year old over who was going to be president then.
Ladies and Gentlemen, I'll disclose to all of you that in a fit of bravura I put a fiver on Bobby Jindal. I confess that I may not have the timing right (although I certainly wasn't going to admit that to the gel), but from what I can sense, that man is going to be a major force in national politics some time in the future.
So - whaddaya think?
Posted by Robert at July 19, 2008 09:15 PM | TrackBack