July 11, 2008
Gratuitous Nats Posting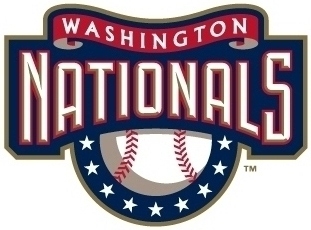 Nice to see the Nats get a "laffer" tonight, as they rout the Astros 10-0. Two pitchers only, and the rook reliever gets his first save.
The psychological impact of such a lop-sided night among the players, the fans, the announcers and, I hope, the 8,999 other teevee viewers, especially at this point in a dismal season, is down-rght palpable. I hope that the team can put this unexpected nifty-gifty to good use.
Oh, and I established this evening that not only does the eldest Llama-ette continue to think of Dmitri Young as a "big ol' teddybear", the Missus apparently thinks that outfielder Austin Kearns - who got his first homer since coming back from the DL - is pretty hot.
I shrug You know, if it wins games then so be it.
Let's Go, Nats!
Posted by Robert at July 11, 2008 09:59 PM | TrackBack