April 10, 2008
Gratuitous Netflix Moovie Observation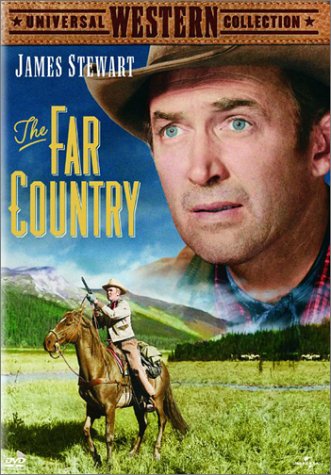 Last evening I popped in The Far Country, one of the line of great Ja-Ja-Ja-Jimmy Stewart/Anthony Mann westerns, and was impressed again by the absolutely gahrgious mountainy setting of the film.
The story, a cross-border affair, is supposed to take place in far southeastern Alaska and the Yukon Territory, yet I couldn't help noticing in the credits that it was filmed on location in some park in Alberta.
For some reason, this surprised me. I'd always thought of Alberta as the northern extension of the Great Plains. Isn't it where Canada grows all that wheat?
Posted by Robert at April 10, 2008 08:48 AM | TrackBack