April 06, 2008
Where's Robbo? "Light Fuse, Stand Back" Division
I've got to head out of town on bidness yet again this afternoon and won't be back until tomorrow night.
In the meantime, to keep things interesting I offer you this. A couple days ago, our pal Kathy the Cake-Eater served up the following random question: Bluto or Carl Spackler?
This got me musing again on an opinion that I have held dear for some years: While Bill Murray is hi-larious, the rest of Caddyshack (including Chevy Chase's bit) is really pretty lame.
Discuss.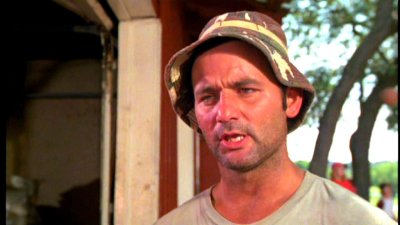 "So I don't got that going for me...."
Posted by Robert at April 6, 2008 12:16 PM | TrackBack