March 28, 2008
"I'll Stand Downstream While Jim Wrestles The Llama To The Ground."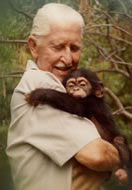 Today is the anniversary of the birth in 1905 of Marlin Perkins in Carthage, Missourah.
Stumbling across this bit of trivia, I was suddenly reminded of those early Saturday evenings of my yoot, when "Wild Kingdom" was on the tee vee and Mom and Dad always seemed to be making a bee-line for the door. (In retrospect, I can hardly blame them.) I can almost taste the Spam, Spaghetti-o's and Handy-Andy soda water again.

Posted by Robert at March 28, 2008 10:19 AM | TrackBack