February 28, 2008
Is It Still Considered Temptation If The Book Is A Good One?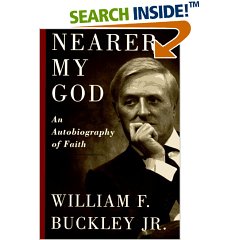 Following on yesterday's sad news and given that we're still in the midst of Lent, regular reader Mink Monica emailed a recommendation that I pick up Bill Buckley's Nearer, My God: An Autobiography of Faith, which I of course immediately did.
I suppose this is a lesson that even the devil's website can be turned to good purpose.
I'll let you know what I think.
Posted by Robert at February 28, 2008 01:18 PM | TrackBack