February 28, 2008
Cool Cold Pick of the Day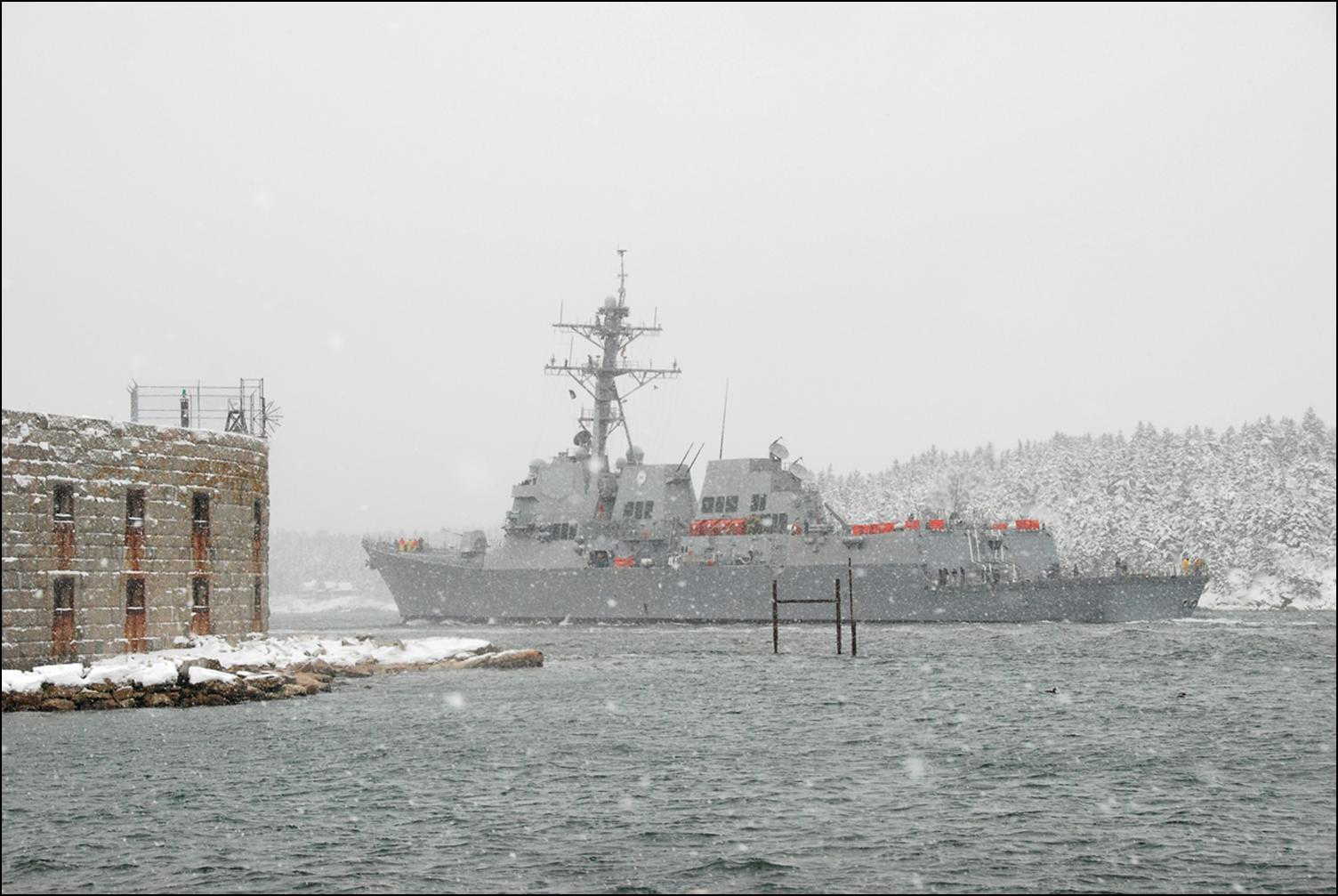 Regular Llama Fan Mike sends along this totally awesome pic of life in teh Navy in Maine in the winter. The ship, USS Sterett (DDG-104), is headed up the Kennebec River, presumably going to the Bath Iron Works. That's Fort Popham on the left, a Civil War era artillery post, and Gilbert Head behind her.
When you're sitting in your office kvetching that your toes got a bit cold on the walk in from the subway this morning, stop to consider what these guys do day in and day out. God bless 'em.
UPDATE: Speaking of this spot, in fact the mouth of the Kennebec was the site of Fort St. George, the first English colony in New England, founded in 1607. (It would be off to the left in this pic, behind the battery and behind the crest of the land.) In 1608, having endured a winter there, the colonists decided they didn't like it very much and went home. Can ya blame 'em?
Posted by Robert at February 28, 2008 12:38 PM | TrackBack