December 28, 2007
The SI Curse?
Ah HA! Evil Bill makes the cover of Sports Illustrated just before my Giants host them at the Meadowlands.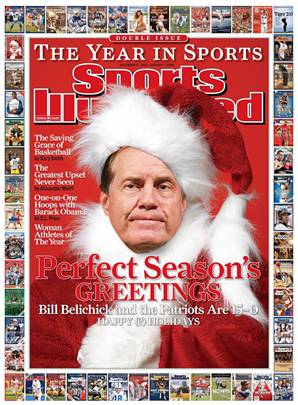 Knowing the history of SI covers and the bad omens they usually portend, could it be that the Patsies are in for an upset (and a dashing of hopes for the perfect 16-0 record) this Saturday evening?
Oh please, oh please, oh please!!!!!
Yips! from Robbo: Help us, Obi-Wan Coughlin! You're our only hope!
Posted by Gary at December 28, 2007 10:36 AM | TrackBack